What is Dropshipping?
Spocket – Supplier
Benefits of Spocket
Shopify
Conclusion
First of all, what is drop shipping?
Drop shipping is just a supply chain management technique where the seller accepts payments against an order but delivers the product to the customer from the manufacturer's warehouse. The seller serves as a go-between in this particular business model between the producer and the consumer. His profit margin is the difference between the item's wholesale and retail prices.
The concept of drop shipping is relatively new and offers more flexibility. From online shops like Shopify, you can choose the newest and most intriguing things to display on your website. Concerns about inventory and delivery are nearly eliminated, and the manufacturer will handle everything. The era of unavailable products is now in the past. Customers will have the opportunity to purchase the product from any location in the world thanks to drop shippers.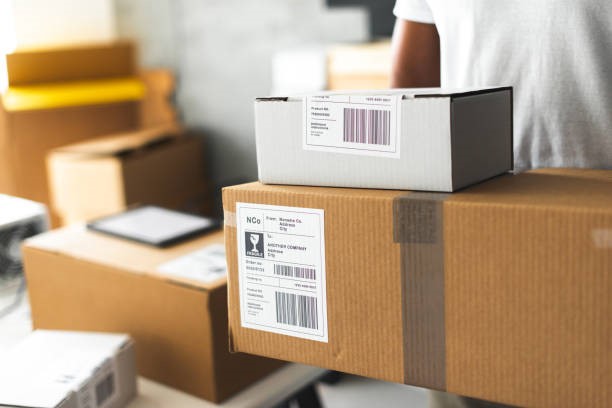 The revolutionary drop shipping app Spocket connects drop shippers with the most dependable suppliers around the globe. You will have the choice to select the top products, test them, and quickly send them to your customer thanks to Spocket.
The app has expanded to include Australia and New Zealand and is an easily accessible marketplace of the best drop shipping vendors in the US and the EU. The app displays all the products after you choose the country, the appropriate product specialty, and a price. The product will automatically be added to your store after you "import" it, and the app will take care of inventory management and order fulfillment for you. With Spocket, which prioritizes quality over quantity in contrast to other apps, you can find the top products from across the e-commerce landscape.
SHOPIFYAND SPOCKET: On Shopify, you can manage all of your products in one location, whether you want to buy, sell, or transport a product. Your Spocket can be linked to Shopify in one of two ways: https://shopify.pxf.io/c/2801144/1307928/13624
You may easily connect your Spocket account to your Shopify store if you already have one.
You may quickly and easily download and utilize the Spocket app if you have a Shopify store.
Benefits of Spocket: When it comes to drop shipping on Shopify, Spocket may elevate your company's performance from average to exceptional. Here are some of the advantages.
Quick Shipping:
Items from Spocket typically arrive in 2 to 5 days as opposed to competitors who require a minimum of 14 days. The best aspect of Spocket is the 48-hour delivery time for products. The major advantage Spocket has over its competitors is the quick delivery time.
Most clients pay more for their orders to be delivered more quickly. Therefore, if you can deliver the product to them in 2–5 days, they would not only pay you more but also become repeat customers. Fast shipping is particularly useful for impulsive purchases. How would you manage, for instance, if you had three days and needed to buy a new suit to attend the directors meeting over the weekend? Spocket can undoubtedly assist you in such circumstances.
You can place an order for quick delivery and receive it in the next 48 hours. However, on other apps, if you place an order, a page will appear indicating that your delivery will arrive in 30 days. Therefore, Spocket can more satisfactorily suit your needs than other programs on the market.
Quality Product and Suppliers:
The cost of Spocket is close to $50. The charge is for more than just superior suppliers and high-quality goods; it is also for customers' satisfaction, improved services, and peace of mind.
It's more difficult to become a Spocket supplier than on other platforms. There is a rigorous process you can follow to provide information about your company and product. To get a spot on the app, all you need to do is submit accurate and satisfactory information regarding product availability, methods, pricing, etc.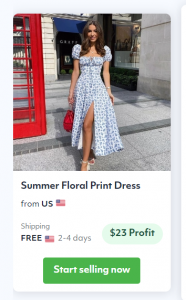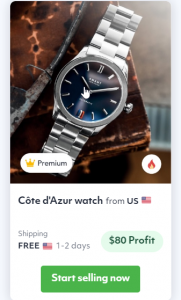 Sample Ordering:
It is far simpler to order samples from potential suppliers than it is from the competition. Simply order a few samples of whatever you like, and you'll receive them in 1–2 days. However, if you order something from other in the market, it will arrive in 2 to 3 weeks. By that time, you will have forgotten about the products and started other businesses without spending any money or time on them.
With Spocket, you may order samples more quickly than with other apps, read the shipping terms, and thoroughly examine the product. You will have the ability to decide quickly whether to try your luck with the merchandise with all such quick services.
Branded Invoicing:
One feature that distinguishes Spocket from other platforms is branded invoicing. Spocket creates a solid relationship between suppliers and customers through branded invoicing.
When a consumer receives his order, he will always see your logo and other information about your company. Additionally, you have the choice to thank the buyer directly for their order. Spocket is a superior app to others on the market because of all these features. Customers evaluate a company based on its name, logo, and other company information. By giving your customers detailed information and a sense of personal connection, you may compete with the market in yet another way.
Flexible Return Policies:
The return policy for Spocket is very lenient and user-friendly. The return policies of Spocket's vendors are typically far more lenient and accommodating. To establish standards for refunds, the platform checks each supplier's return policy beforehand.
Issues like unfairly damaged, incorrect, late, or improper shipment to another location can all be resolved with ease. The support team at Spocket (add link) is on top of everything in case of an issue. The platform will support you up till the issue is resolved and will do so as quickly as feasible.
The Bottom Line: Drop shipping is a relatively new kind of commerce that has gained appeal worldwide, particularly during the Covid-19 outbreak. Businesses are constantly looking for innovative methods to offer their current and potential clients the greatest products and services. The greatest app for finding suppliers and products is unquestionably Spocket. For drop shipping, its competitive benefits are amazing. For your drop shipping business, the app can guarantee better items and quicker shipment times.
Note: This post may contain affiliate links and I may earn a small commission when you click the link at no additional cost to you.