Table of Contents
How To Save Money
Budgeting Tips
50/30/20 Rule
Saving with Coupons
Being Frugal
It is crucial to understand that managing money involves more than simply good ideas and self-effort if you have ever tried it or are currently doing so. Your future retirement lifestyle will be easier and more comfortable if you start saving now. You may effectively manage your funds with the help of the following advice.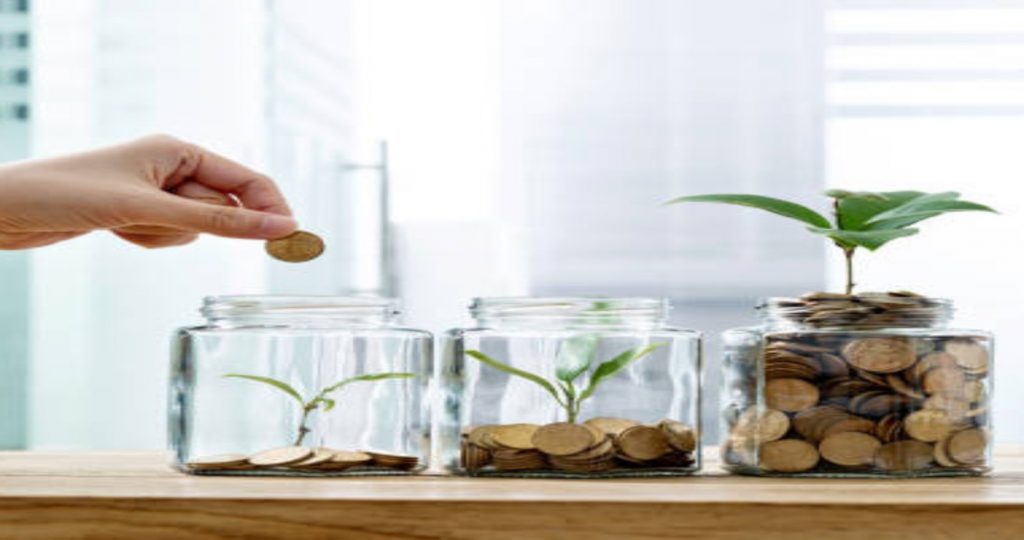 Budget is the Key:
Budgeting is essential. It serves as a road map for your financial operations, making it simple to follow. If you put money into a business without a thoroughly thought-out budget, you won't get anything back in the end. It is like driving a car without a road map. A clear budget will improve your money management habits and help when your income and expenses are constantly changing. A budget is helpful when saving for an emergency fund or planning for a family vacation.
THE 50/30/20 RULE:
The 50/30/20 rule is a simple budgeting strategy that can assist you in making wise financial decisions. It is an easy approach to creating a budget and upholding sustainability. The simplest method to achieve this is to allocate your monthly after-tax income into three categories for spending: 50% for needs, 30% for wants, and the remaining 20% for savings and debt repayment.
Limit your Needs to 50 percent: In economics, needs are distinct from wants and preferences. It's important to organize your monthly expenses into categories and choose the necessary spending as your necessities when it comes to setting your financial priorities. Expenses for housing, utilities, groceries, health care, and auto insurance are among your needs. The main concept is to add them all up and ensure that the overall amount spent on needs doesn't exceed 50% of your after-tax income. Use this guideline if you have trouble identifying your needs or are unable to tell the difference between needs and wants. "Something you can't avoid and the cost of which has a significant impact on your quality of life, like food and medicine, is a need.
Limit Your Wants to 30 Percent: You should set aside money for wants now that you can distinguish between needs and wants. It's crucial to fulfill your desires because they contribute to a happy existence and improve you quality of life. The aforementioned budget rule states that you should set aside 30% of your after-tax income for satisfying your desires.
Spend 20 Percent on Savings and Debt Repayments: The more significant element of your budget is saving. The remaining 20% should go toward paying off debts, setting money down for retirement, covering immediate expenses, or donating. Additionally, prioritize your debts by paying the most crucial ones off first and the less crucial ones last.
How to save:
You can find strategies to save money without hurting your life if you correctly manage your lifestyle and have great determination. You'll save a lot of money if you use the following advice.
Coupon Deals: Look no further than couponing if you want to save money on your needs, such as food and other necessities. With this conventional strategy, you can find great prices on anything you require. Couponing is a fun and effective way to save money. When it comes to using coupons today, there are lots of possibilities. Most individuals hunt for possibilities like Michael's coupons, Door Dash promo codes, and Uber Eats promo codes. Keep the following things in mind whenever you plan to use a coupon.
Find The Right Coupon: Once you've decided to use a coupon, you should take some time to research your options. There are numerous ways to locate coupons. A collection of constantly updated coupons is posted on some websites.
Use Coupons: Make sure to use your coupons once you have them. Don't let them expire. Many people waste their coupons by failing to use them or forgetting to do so. So be sure to use it to your advantage.
Finding the promo codes or discount code can be a challenge, but they are out there. When getting food delivered, I often use Door Dash coupons. I saved about 50% on one meal order. The price was $18.00, and I ended up paying $9.00. To find your personalized Door Dash coupons, when checking out click "Promo Code".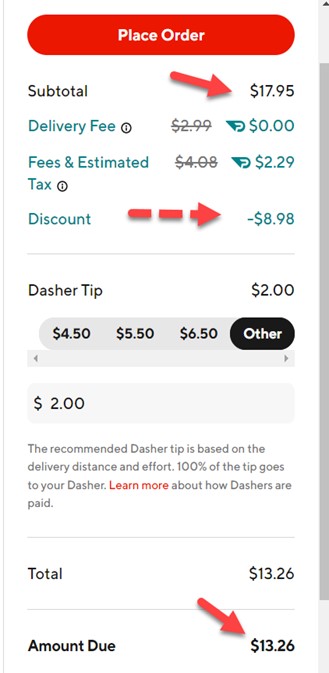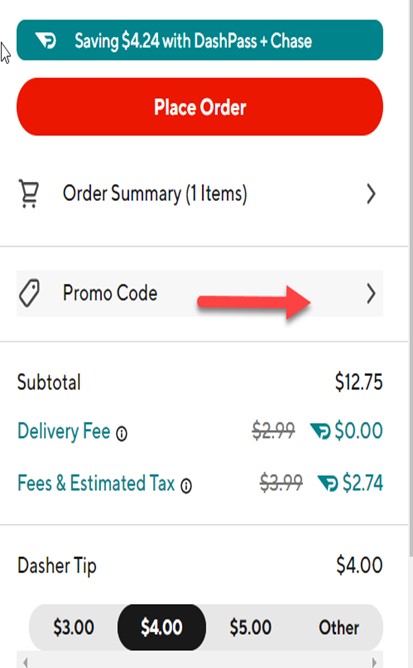 Another great store that offers coupons is Michael's. This coupon code is much easier to find, just do a Google search – "Michael's coupon code" and you will get the newest code.

Avoid Surplus Buying: Once you've decided to try your luck in the world of personal finance, you'll have to give up some things that are neither essentials nor extravagant extras in your life. Don't compare your possessions to those of others to outpace them in terms of quantity and quality. If you have this mentality, you will spend a lot of money on this unhealthy race and ultimately have nothing left but things. Always strive to buy when you have the money because if you give up one choice now, you will have several choices to choose from tomorrow. So the best course of action is to be pleased with your current financial situation. Monitor your income, expenses, save and make sound investments for your future.
Be Frugal: Being thrifty demonstrates your wisdom, especially when it comes to how you spend your money. The act of saving money at a young age will ensure your future security. Saving can be one of the most gratifying and financially sound endeavors in personal finance. You'll need enough money if you want to build a robust portfolio of investments. Try to be sure of this now by saving. If your goal is to save money for an investment, there is nothing wrong with wearing shoes in your closet rather than buying a new pair. Don't throw away your leftovers; instead, repurpose them to create a new, healthful recipe. Such modest choices adds value to your savings and can ultimately net you a sizable sum.
Be Specific:
You must choose the option that will best meet your needs while still being economical in this age of options. Make every attempt to purchase a high-quality item at a very affordable price. Buy only what is necessary. Spending your money wisely and creatively is important. Once you've resisted the urge to acquire anything, it will be challenging to balance your needs and finances. Manage your cash intake and outflow so that you have money left over at the end of the month for savings.
The Bottom Line:
Savings are just as important as actual earnings. Savings are only feasible if you are willing to do it and have a clear plan for how to do it. Budgeting is crucial for implementing various money-saving strategies. Use coupons to reduce unnecessary spending and save some money. If you have a clear plan for saving money and are committed, you can accomplish all of these things.